African history is full of legendary figures who have left an indelible mark on their times, paving the way for new perspectives and great achievements.
Among these exceptional personalities, Queen Nzinga Mbandi stands out as one of the most influential figures in African history. As a warrior, diplomat and visionary, Nzinga Mbandi left a lasting legacy by fighting colonial domination and defending the rights of her people.
In this article, we will explore the life and achievements of this extraordinary African queen, whom we have chosen to include in our children's book Learning About my heritage: 4 awesome African figues.
The Childhood and Ascension of Nzinga
Born around 1583 in the kingdom of Ndongo, in present-day Angola, she was the daughter of King Kilombo and one of his wives, Kangela.
Legend has it that Nzinga's arrival in the world was complicated. She was born with the umbilical cord wrapped around her neck. The beliefs of the time said that those born this way were destined to become proud and powerful people. (Spoiler alert: they were right!)
Nzinga grew up among the Mbundu tribe, at a time when Africa was shaken by waves of colonization. She received military training, took part in numerous missions with her father and regularly visited Portuguese missionaries to learn to read and write Portuguese. She quickly earned a reputation as an excellent warrior and leader.
In 1621, while he was ruling, Nzinga's brother looked for someone clever enough to go and negotiate a peace treaty with the Portuguese governor.
Luckily for him, he didn't have to look far, as his sister Nzinga had mastered the art of negotiation. She went to meet the Portuguese governor and put her negotiating skills to good use.
There, the governor promised her a truce. Unfortunately, this was promise was short lived. Soon after her departure, the Portuguese decided to break the agreement by attempting to invade the Ndongo for the nth time.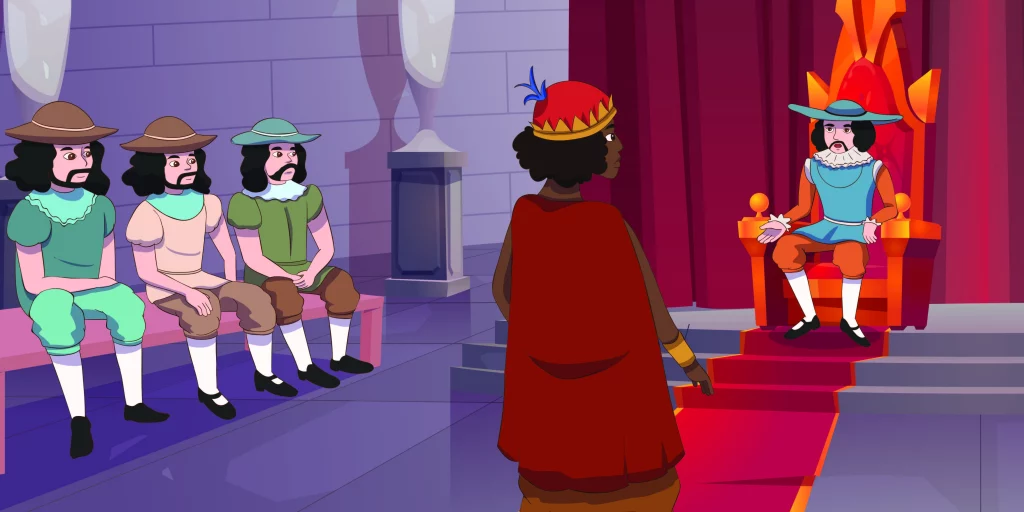 Nzinga Mbandi's skillful diplomacy
In 1624, Nzinga finally acceded to the throne following the death of her brother. She then became the warrior queen who would lead her people in a fierce struggle against colonial forces. The battle of Mbumbi in 1626 is still remembered today.
Queen Nzinga was not merely content to repel invaders on the battlefield. She also used diplomacy as a powerful weapon. She forged alliances with other African and European powers to weaken Portuguese domination.
In 1631, she took control of neighboring Matamba to enlarge her kingdom and thus strengthen her political influence and ward off threats.
In 1641, the now queen of Ndongo and Matamba signed a treaty with the Dutch, laying the foundations for international resistance. Her bold diplomacy enabled her to protect her people and ensure a more promising future.
The legacy of Queen Nzinga Mbandi
Nzinga Mbandi's courage and determination made the colonizers tremble until her last breath. She was not just a queen, but a true icon of African resistance. The Portuguese feared her, knowing that she would stop at nothing to defend her people. The Mbundu warriors followed her with unwavering loyalty, ready to fight at her side until victory.
Her name resonates as a symbol of resistance and emancipation. Her bravery on the battlefield and skilful diplomacy shook the foundations of colonial domination. Even today, her influence is felt in African liberation movements and fights for equal rights.
She also showed all women in Africa and around the world that their voices count, that their courage can overturn obstacles, and that their determination can change the course of history.
Netflix recently released a documentary series that traces the reign and rise of this iconic queen. And rumor has it that they got the idea from our book (to be taken with a grain of salt, please).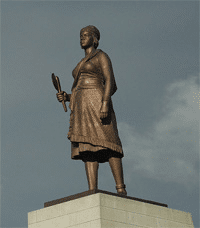 Queen Nzinga Mbandi reminds us of the strength and power that lie in the hearts of women. That's why we're sharing her story, so that she continues to inspire whole generations to pursue their dreams, break the chains of oppression and create a better future for all.
Let children discover her story!
Online ressources