On March 4, 2023, I had the privilege of exhibiting my books at the AFRIK'ART EXHIBITION, brilliantly orchestrated by Autour Du Griot in Montreal.
Without further ado, let me transport you into a captivating whirlwind of Afro-descendant art and culture.
A Dive into Afro-Descendant Art
AFRIK'ART EXPOSITION was a must-attend event for all afro-descendant culture lovers in Montreal.
Organized by Autour Du Griot, the mission of this cultural rendez-vous was to highlight the exceptional talents of artists and authors from the community.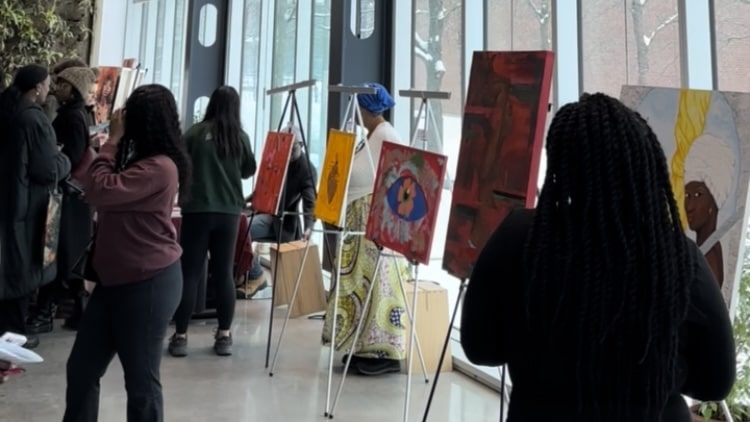 We took part in a journey to the heart of Afro-descendant art, with painters who captivated us through their works, reflecting themes that can be taboo in our community such as female identity, mental health and spirituality.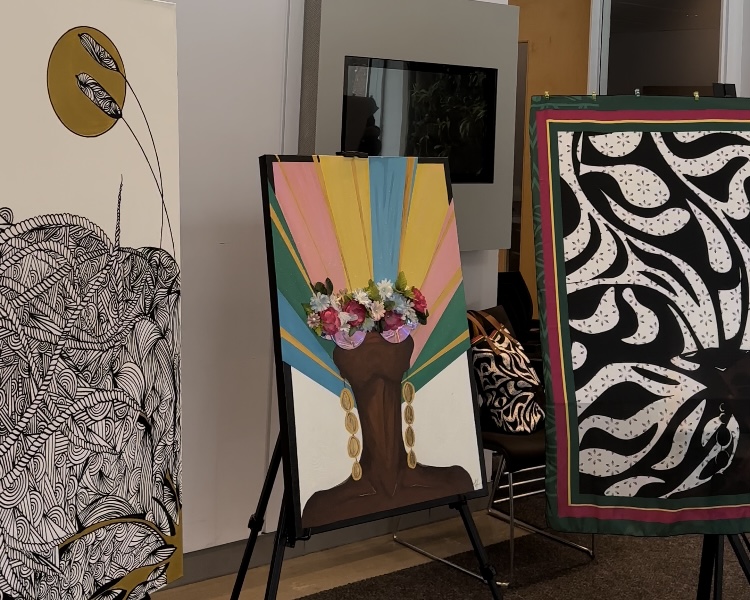 As for myself, it was in the author category that I was invited, alongside Dr. Amadou Ba, historian, researcher and author of L'Afrique des Grands Empires (7e-17e siècles), to name one.
This was my first exhibition, and I can tell you that meeting the public in person was a huge revelation. Seeing the enthusiastic reactions, the amazed smiles and hearing the words of gratitude reinforced the importance of my work and fueled my passion for writing.
Among the visitors, I was pleasantly surprised by the number of aunts and uncles looking for literary treasures for their nieces and nephews. During our discussions, I could sense their joy at finding materials that celebrate our Afro-descendant heritage in a positive and authentic way.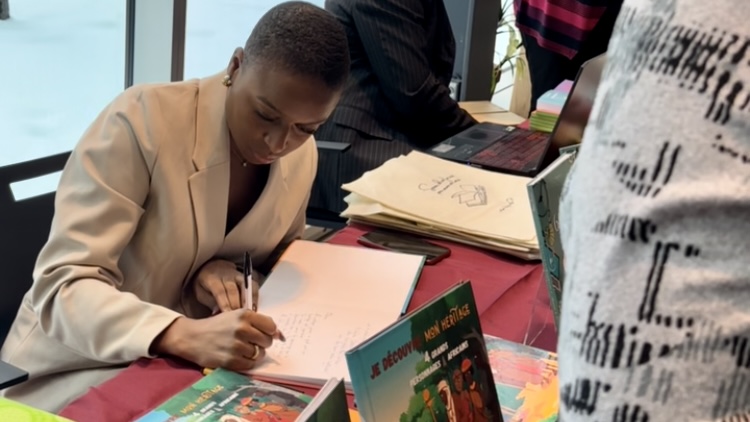 These special moments reminded me of the vital importance of positive representation in children's literature. Watching these caring adults passionately seek out stories that reflect the beauty of our culture strengthened my conviction to continue writing for young minds eager for stories that resonate with them.
Encounters and Inspirations
The exhibition also gave me the opportunity to meet artists who have left an indelible imprint on my mind and heart. These encounters were a true source of inspiration, a melding of souls that resonated with me far beyond the day's events.
Their works were a whirlwind of vibrant colors, bold patterns and intense emotions. Each canvas was an open window into their world, where the strength and beauty of Afro-descendant art was expressed with unsettling intensity. Their creations transported me on a sensory trip where colors danced, shapes came to life and stories were told without words.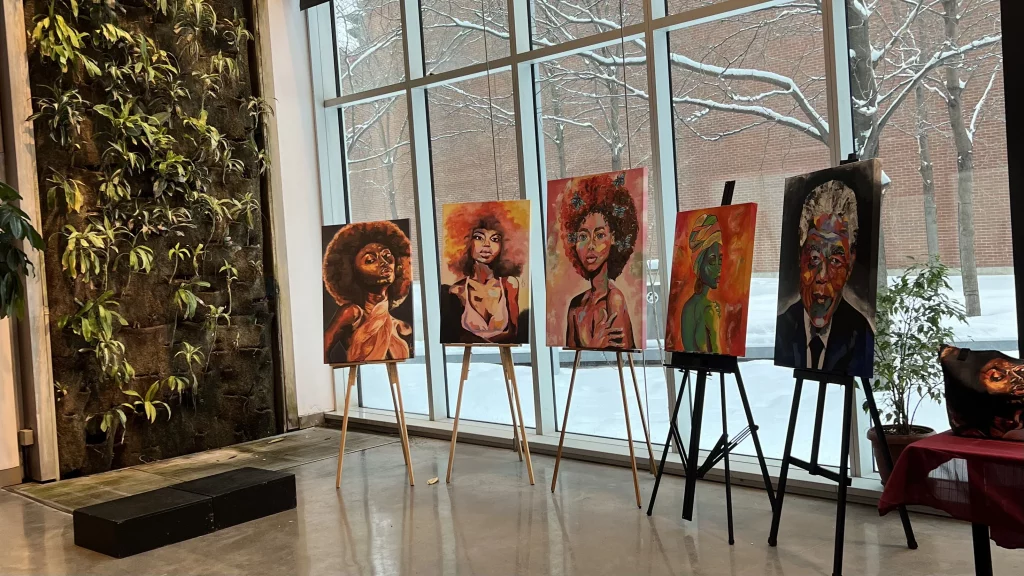 And what can I say about my exchanges with Dr. Amadou Ba. His unbridled passion for writing and his commitment to passing on African history to young and old resonated with me. Creative sparks flew from our discussions, and we realized that we were all links in the same chain, with a common mission: to bring our culture to life and inspire future generations.
Dr. Amadou Ba recognized my aspirations and challenges as an author of children's books focusing on African and Afro-descendant heritage. His sound advice on navigating the publishing world and his precious tips on finding my place in this niche were a real treasure.
His praise for the quality of my books has reinforced my confidence in my potential and given me the assurance that I'm on the right track.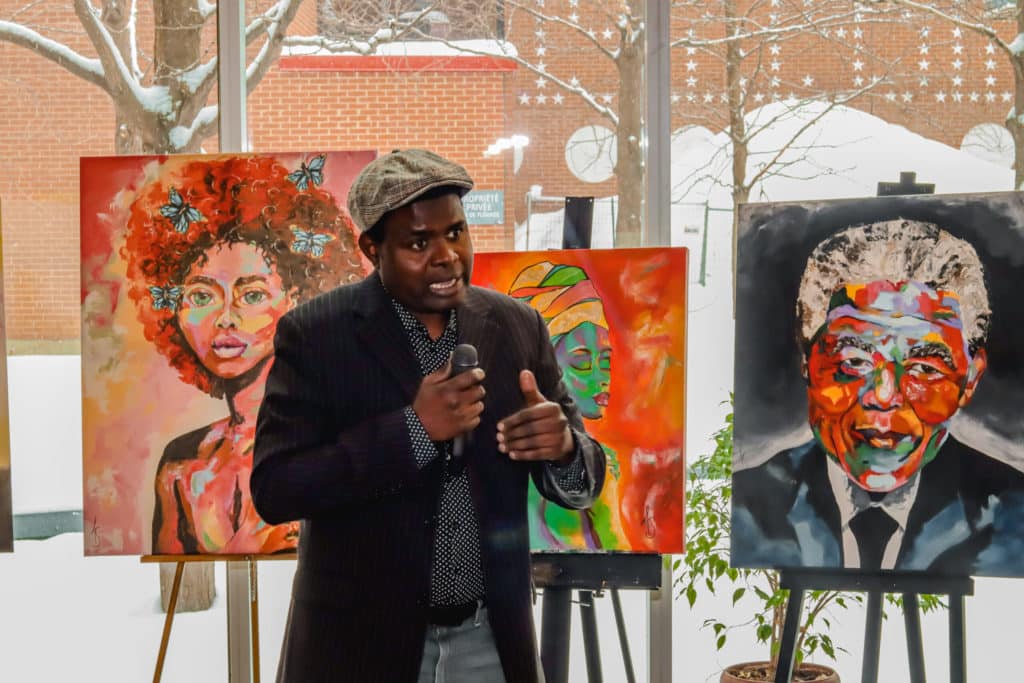 These inspiring encounters fueled my creative spirit and strengthened my commitment as an author. I realized that our voices, united in passion, are a powerful force for the preservation and celebration of our Afro-descendant heritage.
The AFRIK'ART EXHIBITION was much more than just an art event; it was a true immersion in an ocean of creativity, where inspirations took deep root. The sparks ignited that day will continue to shine in my future creations, reminding us all of the beauty, abundance and diversity of our Afro-descendant heritage.
Oh yes, I almost forgot! A special mention for the catering service! We always appreciate a fresh glass of bissap and succulent pastels to enjoy!